The NODA Clinician Network
Help us improve access to high quality diagnosis for families in need across the country.
Join the U.S. wide network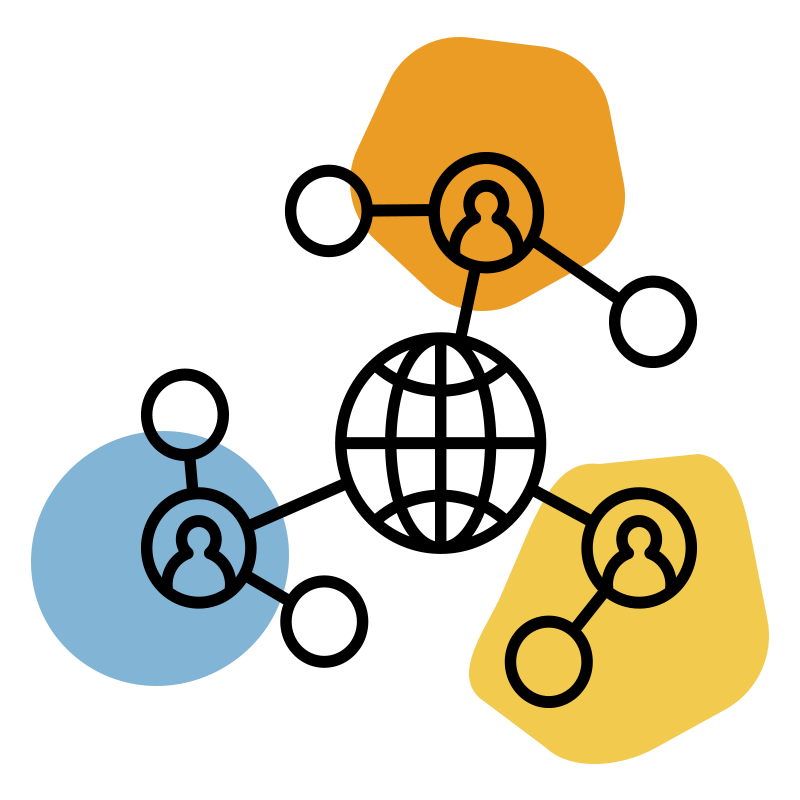 We are seeking licensed psychologists and medical professionals who have experience with evaluating individuals of all ages and diagnosing autism spectrum disorder. We offer a flexible, streamlined system that efficiently utilizes your expertise and our technology to evaluate our clients. Generous compensation is offered for work performed on your schedule.
NODA was developed with NIMH funding to improve access to developmental evaluations for all families in every state. After more than a decade of research on development, validation, and translation into multiple languages, we are bringing the power of NODA to the entire United States. If you are interested in helping us improve access to diagnosis for families, join our network.
You will be scheduled with our Medical Director for a program overview, Clinician Requirements are below the research section
The idea for NODA originated with a team of expert clinicians and autism researchers who were using Behavior Imaging's technology to support parents as they were delivering intervention in their home. Parents would record videos and upload them to Behavior Imaging, where they were securely stored and accessed by the clinician. Using our patented tagging system, the clinician would watch the video and insert comments about the parent's intervention technique at the precise moment in the video. After all videos were tagged, parents would access the same video and read the clinician's comments. This helped parents maintain fidelity of intervention just as well as in-person training without ever leaving their home.
Clinician Responsibilities
We want to leverage your expertise to provide diagnosis to our clients based on information collected and shared with you through our technology.
NODA relies heavily on the expertise of the clinician. Once a client/caregiver is either referred or connects with NODA directly, we will assign a clinician in the related state. Our Navigator will guide the family through our intake process, completing standardized assessments, and collecting and uploading clinically relevant videos with our guidance. Our highly trained and experienced psychometricians will review the videos, tag, and prepare a DSM-5 ASD summary for your review. You will have access to all of this information to review before your appointment with the client/caregiver.
To be a NODA Clinician, evidence of experience must be provided to our team for review. We would need to see 3 redacted diagnostic reports that were prepared by you for a client seeking an evaluation. After approval by our team, we will send a contract for your review.
Your primary responsibility will be to review information collected and processed by our navigator and psychometricians. You will formulate questions for the client or caregiver that you have based on the review of information provided. Our navigator will connect you with the client/caregiver through our state-of-the-art technology. You will be able to ask many questions as you need to satisfy your clinical judgment. Then, you will provide feedback to explain the diagnosis and next steps.
Our system will incorporate information provided by the client/caregiver, psychometricians, standardized assessments and notes that you collected during the evaluation. You will have full authority to review and edit the final comprehensive report. Then, you can electronically sign the NODA report and click submit.
We estimate this will require 2 to 4 hours of your time which is scheduled completely according to your schedule. Because of our technology and our approach, you can do non client facing time on nights, weekends, or whenever you want. Our system is available 24/7. You can see 1 client a month, or 50. It is completely up to you.
Our goal is to have enough licensed clinicians in every state to serve each client within 2 months from the point of contact with our navigator. To meet that goal, we are seeking licensed psychologists and medical professionals with experience diagnosing Autism Spectrum Disorder. Our process in accessible, thorough and efficient, yet it leverages the expertise of our clinicians.
You can become part of the NODA Diagnostic Network, help solve a national health crisis, without stopping your current career. Give us as few or as many dates as you like. You decide your workload. Some practitioners give us 2 appointments per month while others give us 20. You have the flexibility to say when. Our system is always available.